Throughout my high school years, I had an unwavering passion for science and space. I excelled in all of my classes and never felt the need for study halls. As I approached my senior year, I only required Senior English and five elective courses to graduate.
In 1972, I discovered a unique program that allowed me to attend college during my final year of high school and utilize those credits toward my diploma. Opting for the college's Business English in place of Senior English, I embarked on my college journey. Unsure of my exact path or field of study, I found myself drawn to the "Radio and TV" class at DeKalb College, which served as my introduction to the captivating world of electronics. I completed high school and, shortly thereafter, finished the TV course. It didn't take long for me to realize my love for electronics, though I quickly realized that dealing with TV repair customers was not my forte.
Seeking new experiences and hoping to see the world, I decided to join the Air Force. However, my travels were not quite what I had anticipated. Instead of exploring various corners of the globe, my journey led me to Texas, from Lackland AFB to Kelly ADF. In the Air Force, I specialized in Cryptology, which provided me with profound knowledge of electronics. However, I discovered that this expertise didn't always translate directly into job opportunities. That is what happens when you work on equipment you can't talk about.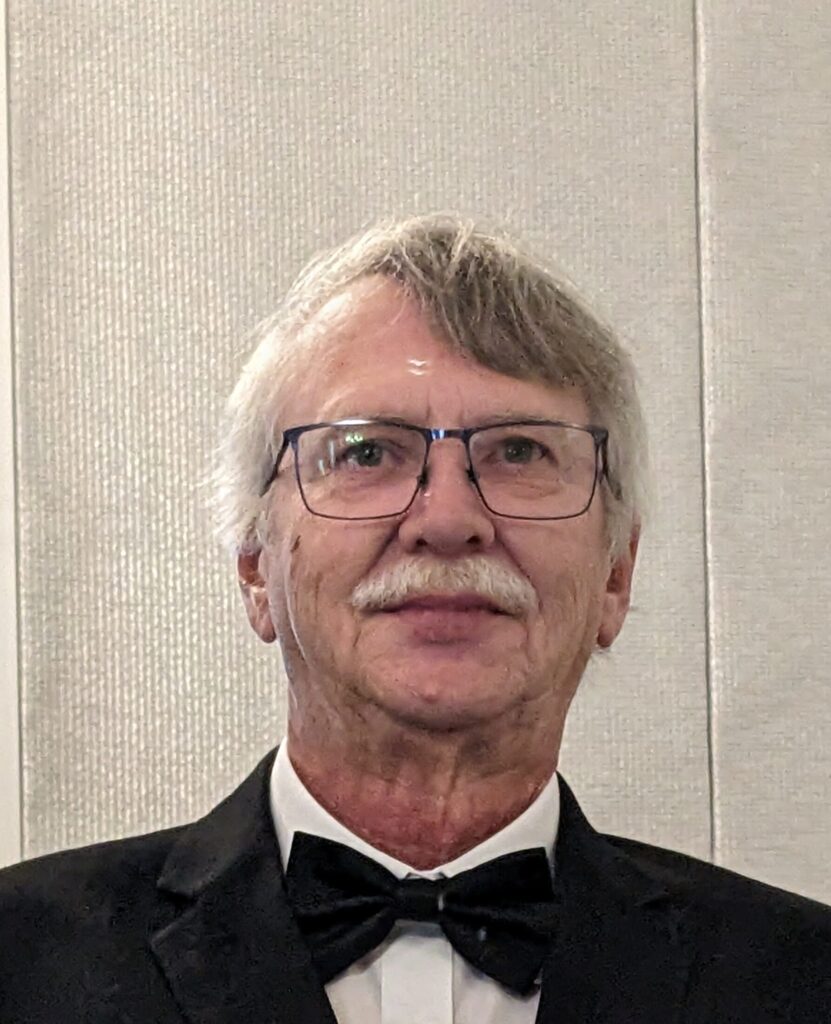 Dr.D
I was nicknamed Dr. D by Butch Carman, a senior engineer during my years at Olin. The reason behind the nickname was because my office was located in a hallway where all the engineers were Doctors. And they were in my office at much as their own. Initially, it was Dr. Don, but eventually, it was shortened to Dr. D.
After my time in the Air Force, I found myself back in school, armed with GI money and a determination to further my education. I pursued an ASEET degree at Dekalb College in 1980. Soon after graduating, I secured employment with Sperry Flight Systems and relocated to Arizona. There, I worked on the landing electronics of remarkable aircraft such as the 747 and 767. Eventually, my career path led me to Los Angeles, where I contributed to the systems of the L-1011 and other planes.
Having spent a few years in LA, a trip back home made me realize that the eccentricities of Los Angeles weren't the best fit for me. Consequently, I decided to return to Georgia, where I landed a position with Loral Display Systems. Working in the design lab, I had the opportunity to contribute to the development of the S3A aircraft display system. Additionally, I played a key role in designing security control panels and test software for "Operational Security," utilizing my experience with test equipment at VCT (Voice Computer Technology).
I was residing in Stone Mountain, Georgia, working in the vicinity of Atlanta, when I received an offer for some temporary work in Charleston. Excitedly, I envisaged catching some waves in the ocean, assuming it was Charleston, South Carolina. Much to my surprise, I soon discovered it was actually Charleston, Tennessee. My anticipation quickly turned into "What am I in for now". 
In the 1990s, I embarked on a new journey, transitioning into a rewarding career as a programmer and system analyst for Olin Chemicals. Concurrently, I successfully completed my Bachelor of Science degree in Computer Science (BSCS). For approximately a decade, I devoted my professional career to Olin Chemicals, which allowed me to accrue a wealth of experience in programming and systems analysis.
At Olin Chemicals, I occupied a distinctive role, having been recruited by the engineering team as a programmer. This unique position presented me with the opportunity to participate in an array of varied projects, enhancing my skills and knowledge in several areas.
My role encompassed a wide range of responsibilities, from the management of in-house cost budgets and automation of time systems to close collaboration with the Chemical Emergency Response team on their computer databases. A significant project I contributed to was the development of a national call system, utilizing an extensive SQL database network.
Furthermore, I was tasked with assisting in the selection and implementation of a document management system for the company's Computer-Aided Design (CAD) department. This experience broadened my understanding of various business units' needs and processes, while also honing my practical skills.
In 1999, I decided to embark on a new entrepreneurial adventure and founded my own hosting company, Coastland Technologies.
My entrepreneurial journey began with a passion for technology and a desire to pursue my dreams of owning a business. Driven by my curiosity and thirst for knowledge, I embarked on the challenging yet rewarding path of building my own hosting company, Coastland Technologies. With a strong commitment to excellence, I spent countless hours researching and developing my skills in website hosting using LAMP servers. Through trial and error, I gained invaluable experience and insights that allowed me to provide my clients with the highest level of reliability and professionalism.

Over the past two decades, I have worked tirelessly to build a strong reputation in the industry, earning the trust and loyalty of countless satisfied customers. From small startups to large corporations, I have had the opportunity to work with a diverse range of clients, each with their own unique needs and challenges. Throughout this journey, I have learned that success is not just about making a profit, but about making a positive impact on people's lives. By providing my clients with the tools and support they need to succeed, I have helped countless businesses grow and thrive. Today, I take great pride in the work that I do, and remain committed to pushing the boundaries of what is possible in web hosting. As I look to the future, I am excited to continue building my business and helping others achieve their goals, one website at a time.

I can provide information and insights about Joomla and WordPress. Joomla is an open-source content management system that is user-friendly and flexible. It is suitable for building complex websites and has a large community of developers who contribute to its development. Joomla offers a wide range of templates and extensions, making it easy to customize your site and add new features. WordPress is also an open-source content management system that is popular among bloggers and small business owners. It is known for its simplicity and ease of use. WordPress has a vast library of themes and plugins, which allows users to create a unique and functional website without any technical knowledge. Both Joomla and WordPress have their advantages and disadvantages, and the choice depends on your specific needs and preferences. Regardless of which CMS you choose, it is important to have a reliable web hosting provider and a skilled developer to ensure your website runs smoothly and efficiently.

I have been in the website hosting business for the last two decades, and during this time, I have witnessed significant changes. Nevertheless, I have always prioritized providing exceptional service to my clients, and this has kept them loyal to me. I am proud to say that some of my customers have been with me for more than 20 years.